IF YOU'RE AN ENTREPRENEUR, SOLOPRENEUR, OR HAVE A SIDE-GIG, YOU'VE PROBABLY EXPERIENCED HOW LONELY, OVERWHELMING, & CONSUMING IT CAN BE
But you're a BOSS! So chances are you're learning how to build and grow your successful business despite the overwhelm!
But what about being a successful entrepreneur? Do you have the self-discipline it takes?
Are your days structured for success, or are they chaotic?

Let's Chat
Let's Chat
DO YOU STRUGGLE WITH FEAR? OVERWHELM? UNCERTAINTY? PROCRASTINATION?
I certainly did early in my business, along with low self-confidence. Looking for answers, I followed many of the traditional methods to help women become better businesswomen…but I was still a Hot Mess!
So I created a Different Path to personal growth and confidence. I went from a scattered hot mess with too much to do and not enough time to do it all...to a structured and self-disciplined Boss by using Microhabits & the Quickest and Simplest Methods available for business success and improving self-discipline.

YOU DESERVE TO BUILD THE BUSINESS OF YOUR DREAMS WITHOUT THE STRESS AND TEARS

Working for yourself can be tough, especially if you're new to business. Who do you turn to when Google doesn't have the answers, or your Facebook group friends give you tons of contradictory advice? How do you know you're spending your time doing the 'right things' and not just working to be busy? Is it Entrepreneurial Groundhog Day again? Or, are you simply dreaming of the day your task list is short enough to take time for yourself?

MOST WOMEN TODAY WITH A NEW BUSINESS OR SIDE-GIG

Maybe have a little business training. But almost none have any Entrepreneurship training. Today's market is flooded with programs to teach how write a business plan, create a budget, create strategies, learn social media etc.
But they lack teaching the skills you need to become the Boss/Entrepreneur you set out to be!
Once the training is over, you're on your own to implement, manage, and sustain everything you learned.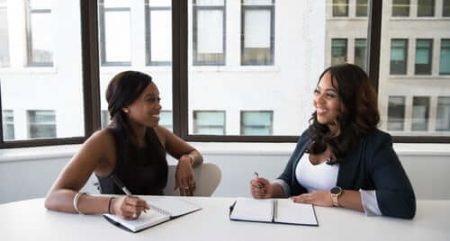 YOU CAN ONLY SUCCEED FROM YOUR STRENGTHS

It's time to take back control of your life. Gone are the weeks of 10-14 hour work days. No more only working 'in your business' and not 'on your business. Stop the endless research, starting each project from scratch.. Stop the perfectionism mentality & Learn my shortcuts to sustainability

PERFECTIONIST IS CODE FOR PROCRASTINATION!
I'm CaraJoy

Entrepreneurship Educator & Microhabit Revolutionary

I understand how difficult it is to start and grow a business. And especially as a solopreneur.
Out of necessity, I started She's Online as a side-gig in 2015. Even back then, there wasn't anyone around to answer my questions…like
How do I know I'm talking to the right prospects?
Am I solving the right problems and saying the right things?
How can I structure my day, so I don't get [too] distracted?
Why can't I be as organized and disciplined as 'her?'

It's been a winding road, full of accomplishments, failures, mistakes made, and lessons learned. For too long, I would let obstacles, bad things that were going on in my life and business affect my day-to-day life. It was depleting my enthusiasm and made me second-guess far too often!
But I knew! If I was ever going to make my business work, I'd need to acquire the tools and learn the skills to overcome procrastination, avoidance, disorganization, and more!
And as any great student knows…learn from those who've succeeded before you. So I revisited my business heroes, Elon Musk and Jeff Bezos. And here's where my SUPERPOWER saved me; being able to recognize patterns, I discovered an unwritten CEO playbook that included specific habits and behaviors, structures, and processes.

Again, if I was going to make my business work, I had to learn how to be self-disciplined, how to prioritize business tasks, know what projects and clients to accept, and those to decline. Then, I had to implement this and track my progress, so I had the data to prove what was working.
What I know from a lifetime of goal setting and unfinished to-do lists is, when you don't know what to do…just do 1 thing!
I found one small thing that I could do, JUST ONE task. And complete it. After a short period of time, what I noticed was, these tiny wins gave me momentum. I would be so excited that I finished one thing, that I did another JUST ONE thing. This is how I developed Microhabits.

My superpower of being able to identify patterns and my learning fetish uniquely positioned me to pull lessons from Behavioral Economics, Neuroscience, and Psychology. As a former political campaign manager, Plus, having two Criminal Justice Degrees specializing in behaviors, and a Master's in Business Administration, positioned me to be able to develop a process, and implement a structure that did not trigger my fight, flight, or freeze response.

My system has been tested, proven effective and used by many of today's experts in brain science and self-improvement; However, it's designed for and used by businesswomen like you and me working in today's chaotic and sometimes lonely environment.


The Truth Is

ENTREPRENEURSHIP IS A SKILL YOU MUST LEARN IF YOU'RE GOING TO COMPETE IN BUSINESS TODAY


I created a different path to personal growth and confidence. Using quick, simple methods, I show you how I went from a scattered hot mess with too much to do and not enough time to do it all to a structured and self-disciplined Boss by using Microhabits. I use the quickest and easiest methods currently available for business success and improving self-discipline. I did not say "The best methods" The best methods can take lots of time and tons of effort to understand and implement. I use methods that will work fast and that are painless; with a simple no-frills approach designed to empower, not overwhelm.

Sign up to learn more about this groundbreaking program


Im In!
Grab My Hire for Higher Profit Playbook

Using a behavior and science blend, I educate women How to own a business, and How to be an entrepreneur.